How to Choose Proper Raymond Roller Mill
From : clirik    Date : 2014-09-13 10:28
How to chooose proper
Raymond roller mill
? Here is some advice which would be great help to you.
First , we should choose the Raymond roller mill with high quality. Quality is the most important part to consider if the machine is suitable to the grinding task. Shanghai Clirik Machinery Co.,Ltd. has 20years experience in producing High Quality Raymond Mill, its machines' important parts adopt high quality steel, wear-resistant parts adopt high-performance wear-resistant materials, whole machine has high wear-resisting performance and reliable operation.
Its Raymond mill has vertical structure, with small footprint, it can form an independent production system from block to finished powder.Finished product has uniform fineness and sieve rate can reach 99%. Mill host transmission device adopts enclosed gear box and the belt wheel, with transmission smooth has reliable operation.
The electrical system adopts centralized control, milling workshop can achieve unattended operation with convenient easy maintenance. And the quality is confirmed.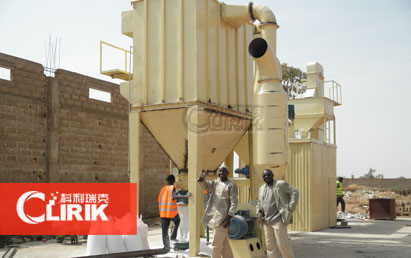 This company has the high credit in business area. Though it did not invest much on advertisement, its total sales is still high. They win the market by High quality. Only devotion in the powder making machine producing makes it professional and the expert in powder machine making.
Second, we should chose the Raymond roller mill with comprehensive service. Only few companies has the ability to realize this, Clirik is one among them. Here is its After-Sales Service principles. First, it guarantees that the goods are made of the best materials and of first class workmanship,brand new,and comply in all respects with the quality and specifications and performance as stipulated in this Contract. Second, it guarantees that the goods,when correctly mounted and properly operated and maintained,shall give satisfactory performance for a period of 12 months after acceptance protocol's signature. Third, the warranty foresees the supply,free of charge,of the parts of the machine that get broken due to manufacturing defects.
Therefore, choosing the
Raymond roller mill
produced by Clirik is a wise decision.
Last:Roller Powder Grinding Mill Once More
Next:Roller Powder Grinding Mill obtains User-friendly Control