Roller Powder Grinding Mill obtains User-friendly Control
From : clirik    Date : 2014-09-15 13:37
Roller Powder Grinding Mill
obtains User-friendly control. Any worker who can move thumbs is able to operate this machine, though looking from its apperance, this huge machine is quite complicated.
At the begining ,let have a look at the working principle of this roller powder grinding mill. To start with, raw material is crushed by jaw crusher to the size required, then the crushed materials are elevated into a hopper from which the material is transported through the electro-magnetic vibrating feeder, evenly and continuously into the grinding chamber for powder-processing. Roller Powder Grinding Mill oscillate outward to press the ring because of the centrifugal force and the shovel scoops up the materials, send to the middle between ring and roller to accomplish the grind. After this the groud stuff are carried by the air from the blower into the separator for screening.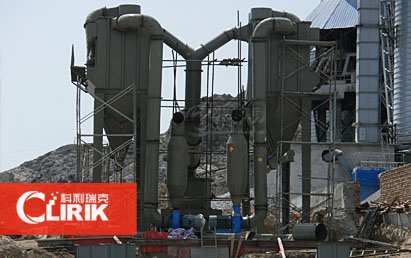 The fine powders are blow intothe cyclone collector and are poured out through the output-powder valve as the final products and the rough stuff after the screening will be recycled back into the grinding chamber for regrinding. Roller Powder Grinding Mill airflow system is closely sealed up and circulated under condition of negative and positive pressure.
Obeserving from this, Roller Powder Grinding Mill is a machine that is simple, and it has simple control part, just a High tech Semens electric cabinet. Yes, push a button with our thumb and the stone turns into powder, the powder turns into money.
Last:How to Choose Proper Raymond Roller Mill