Another Roller Powder Grinding Mill was Sold
From : clirik    Date : 2014-09-19 09:16
Another
Roller Powder Grinding Mill
was sold yesterday, which confirmed the strenghth of Shanghai Clirik Machinery again. We are proud of our roller powder grinding mill for its excellent performance in ultrafine powder manufacturing for its high fineness.
Yesterday customers from the United States who has got the information of our company on the official website came to our company, visiting our
Roller Powder Grinding Mill
workshop in our factory. Our service personnel warmly received our guests from far away place.
Our guest who came to our factory carefully inspected our splendid huge factory in the morning for over three hours. During the visiting, our receptionists expatiated the working principle of the machine and showed the guest
Roller Powder Grinding Mill
model. They turned on the roller powder grinding mill model and tried some stone on it. Clirik roller powder grinding mill worked successfully as ususal and reach the expectation of our dear customer. Our customer put up his thumd and prased,"Pretty good, as fine as water, finer than the dust, I like it. "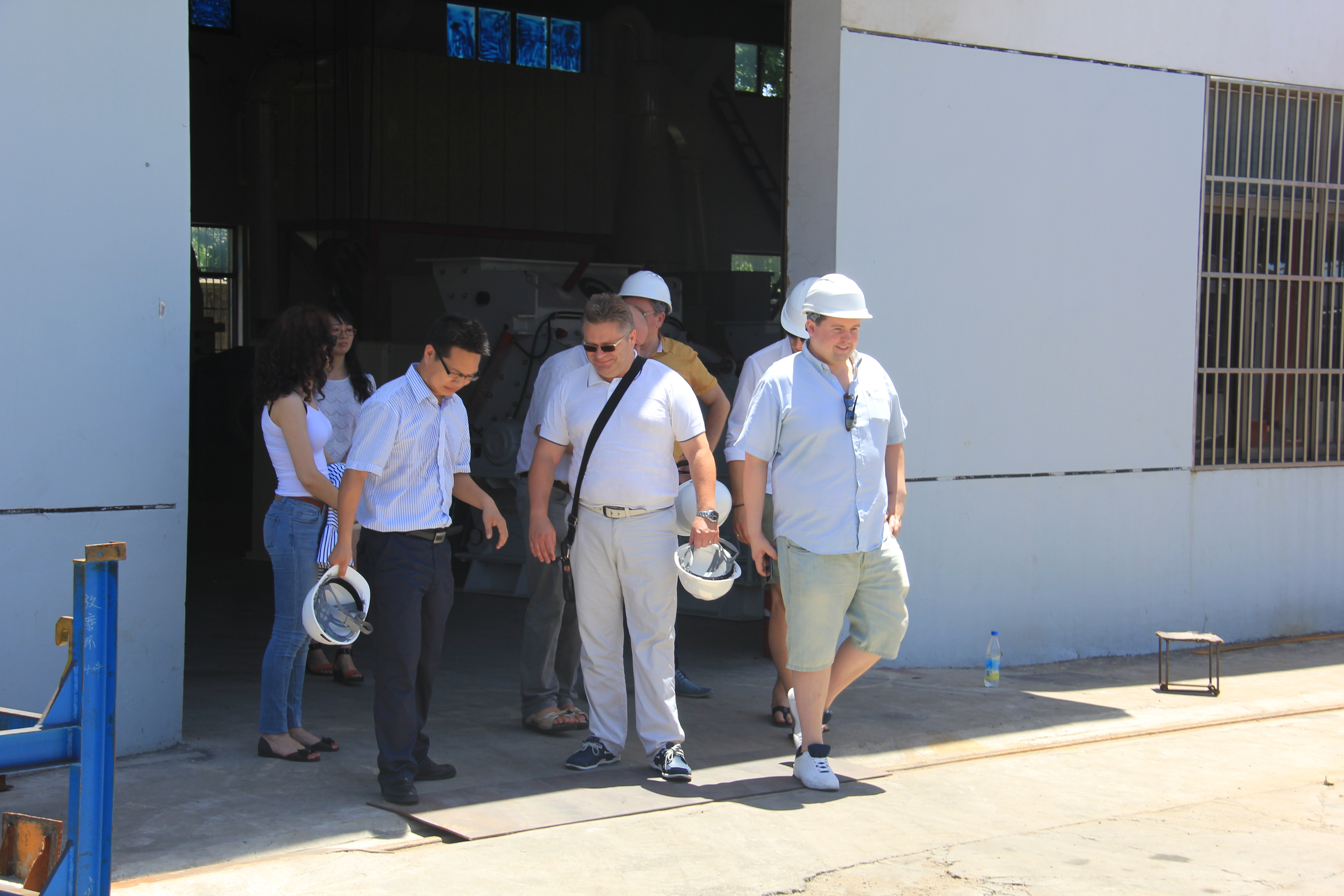 We do not worry about what our customer think about, since he informed us of that he was going to manufacture super fine powder for pigment, we are confidont of the satisfaction of him. Why? Because we are the expert in the super fine powder machine,
Roller Powder Grinding Mill
manufacturing. We have the experience in producing fine powder machine for over twenty years, and we have the most advanced technology in China. When our customer came to China, there is few competitor stronger than our company. Roller of the
Roller Powder Grinding Mill
takes in Japan technique and the electronic cabinet takes in most advanced Germany technique. There is no doubt we are taking the leader place in the fine powder mill manufacturing.
With the same cost both in power consumption, daily maintenance and machine price, our
Roller Powder Grinding Mill
saves its customer over 1000 dollars per year. This advantage makes Clirik machines peerless and invincible in the field of
Roller Powder Grinding Mill
manufacturing and exporting.
Another set of
Roller Powder Grinding Mill
was sold to our customer, we are very happy to have our customer experience our ourstanding
Roller Powder Grinding Mill
with bon humeur for its excellent performance which resolves the problem of customer perfectly.
By the way, we strongly recommend our customers another kind of grinding mill,
Dolomite Roll Mill
,which is terrific,too.
Last:Roller Powder Grinding Mill obtains User-friendly Control