Roller Powder Grinding Mill Once More
From : clirik    Date : 2014-09-12 14:02
Roller
Powder Grinding Mill
Once More. Why?
Roller Powder Grinding Mill
might not be a verb, but now it has become a verb in Clirik by now. It is an very outstanding type of roller powder grinding mill. for instance,the
Calcium Carbonate Roller Mill
,has the capacity of 12 per hour and the fineness reaches up to 3000 mesh. It is definitely suitable to the procession of most fine powder. And , the fineness can be adjusted according to the needs of our dear customer. Now, let's return to the subject, how does
Roller Powder Grinding Mill
becomes verb?
Because our roller powder grinding mill is not just a kind of grinding machine, it also includes plenty of before and after sales services. To be honest, it may be kind of hard to operate such a giant machine without the instruction from the original equipment manufacturer. However , when the customer choose Clirik as its roller powder grinding mill supplier, everything turns to be a piece of cake. Before the customer orders our machine, our engineer will serve the customer by offering practical methods and ideas according to the raw material and the condition of the work site. They take the stand of the customer and give them practical and comprehensive suggestion to best cater to the needs of the cutomer. Then our customer will know better if his case is suitable to our roller powder grinding mill or what kind of machine is suitable to put on the worksite.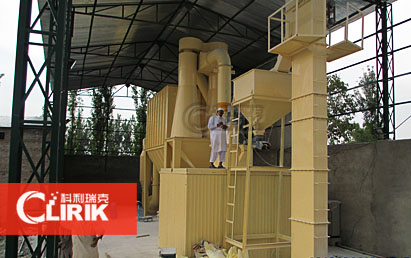 Then, with the useful advice put forward by our experienced engineer, our customer are free to choose to use the machine or not. Meanwhile, after the customer order the proper machine, then he will enjoy waiting for the good news. Clirik engineer will help to build up this giant machine up until it keep working without any problem for two or three days. Let alone this , the
roller powder grinding mill
produced by Clirik seldom goes wrong, this is something that most customer speak highly of. And all the machine operator will receive detailed operating advice and methods.
No wonder people regard roller
powder grinding mill
as a set of service with the product, but not only the mere product.
Last:Our Engineer Came Back from Egypt Calcite Roll Mill Work Sit