Do You Know The Latest Offer for Raymond Mill?
From : clirik    Date : 2017-03-30 10:19
Shanghai
Raymond mill
prices, manufacturers latest offer, Raymond Mill has some characteristics: high performance, strong production capacity, high security and reliability.Raymond Mill machine has a lot of models, may make you feel confused, different models have different prices, the usual different prices depend on the Raymond mill model, raymond mill can bring greater profits,it is ideal equipment to choose large enterprises.Small models are more suitable for small businesses.Shanghai Raymond mill quality is different,with material of good wear resistance to ensure normal operation.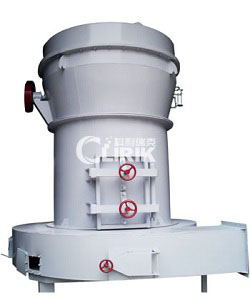 Many users may be concerned about Raymond mill's large grinding fineness, Raymond machine is widely used in the powder manufacturing industry,
Raymond Mill
finished fineness between 30mesh -300 mesh.Raymond Mill of the technical parameters, Raymond Mill fineness is very much attention.Raymond Mill finished fineness of 300 meshes, this fineness to meet the general production requirements. If you have to deal with the high fineness, Raymond Mill can basically meet the requirements, but the output will be reduced.
For the needs of different milling machines on the market, we should combine the actual situation to choose the right milling machine equipment, with different milling equipment, equipment performance on the market has been a very good development, the latest consultation price, please call the company phone!021-20236178.
Last:Marble Ultrafine Mill Advantages and Investment Value