Marble Ultrafine Mill Advantages and Investment Value
From : clirik    Date : 2017-03-14 10:21
Marble is a kind of non-metallic mineral with resources of a wide distribution and high market value,in the field of marble ultrafine milling, Clirik marble ultrafine mill is the preferred equipment to promote marble processing,With its strong product quality and service, it creates a huge market value for its customers' projects,so,What are the advantages of Clirik
marble ultrafine mill
?Xiao Bian to care about the topic to make some brief exposition for everyone.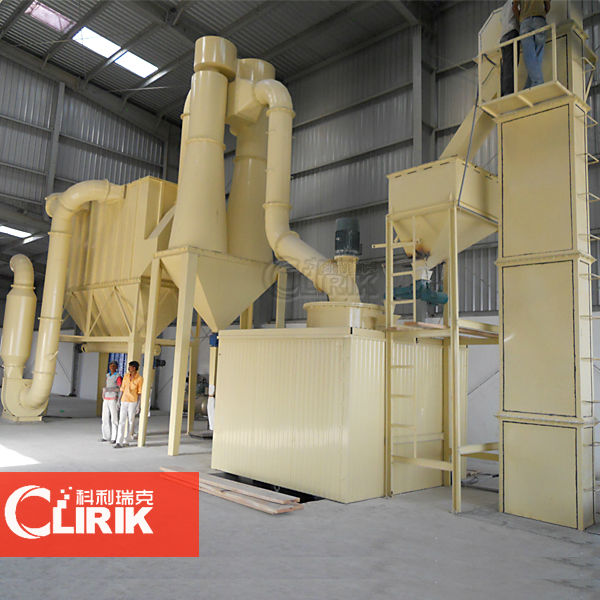 The first, manufacturers of professional, good reputation.In the market, marble ultrafine mill has a variety of brands, models are not the same,Clirik marble ultrafine mill has experienced, solid foundation, advanced technology features,it can produce excellent market results for the customer's marble investment projects, Clirik marble ultrafine mill is a true sense of the efficient energy-saving ultrafine milling equipment,there are rolling, grinding, impact and other mechanical crushing performance,in the product technology, installation, commissioning, commissioning and other stages, to provide customers with high-quality pre-sale, sale, after-sales service, brand service won the hearts of people.
Second, excellent quality equipment.Clirik marble ultra fine mill combined with years of production experience, marble and other non-mineral resources of the grinding, product fineness can be adjusted between 300-3000 mesh.The marble ultrafine mill independent research and development ability, covering a number of invention patents, high precision grading, uniform size fine, low wear, high life, shock performance, green, high yield and high efficiency,is to enhance the market competitiveness of enterprises, occupy a broad market Of advanced equipment.
Third, market demand exuberant.With the ultrafine powder market continues to deepen and expand, ultrafine powder by more and more powder business concerns.Clirik marble ultra fine milling, is to meet the needs of the industry's milling, marble ultrafine mill, marble ultrasonic milling mature advanced milling process, will be able to create a broader market value for more business.For the market, clirik
marble ultrafine mill
with advanced milling process, smooth operation, complete sets of strong, simple operation, high degree of automation, maintenance is also convenient features.Therefore, with the increasing degree of social development, marble ultra fine mill greatly improve the user's performance, the market demand is also very strong.
Clirik, the global leader in R & D and manufacturing of milling equipment, has been focusing on the quality and service of the mill for decades, focusing on customer needs and experience, setting up offices and service centers around the world,It always keep in close contact with the market, keen to capture market information, market-oriented and dedicated to customers to create high-quality milling equipment.
Last:How To Install And Commission Pendulum Grinding Mill?