The Price of Clirik Raymond Roller Mill
From : clirik    Date : 2017-02-10 07:26
As we all know,
Raymond roller mill
is a common mining equipment. We are always using the Raymond roller mill to process all kinds of stone materials. The materials which after processing could be used in many areas. Such as: in small and medium mining, chemicals, building materials, metallurgy, refractoriness, pharmaceuticals, cement and other industries.
There must be some friend wants to say. "as for the
Raymond roller mill
is so useful, the price of the Raymond roller mill must very expensive." However, compare with other mining equipment the price of the Raymond roller mill is more cheaper.
Shanghai Clirik Machinery is a manufacturer of
Raymond roller mill
. We can supply to you for the high efficiency Raymond roller mill, according to your demand. We have five models of Raymond roller mill. There include YGM7815,YGM8314,YGM9517,YGM4121,MTM1600. Finish powder could be adjusted between 30-425 meshes. In these five models Raymond roller mill, the most expensive is MTM1600 and the most cheapest is YGM7815. However, when you are finding a Raymond roller mill, you should choose the machine which is suitable for your business. For example, if your capacity is 40t/h, choose one machine capacity 45-50t/h is enough. If you buy a 100t/h Raymond roller mill, maybe it will cause a waste of resources.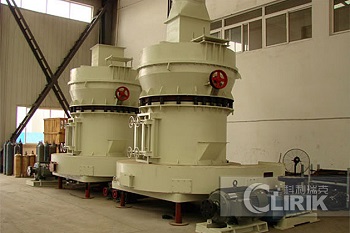 If you want to buy and want to know the price of
Raymond roller mill
. You can look through our website and find the product that you are interested in, and then ask on our website. Our technical engineers are would like to solve your question. We are looking forward your come.
Last:How to Choose Motor for Three-ring Roller Mill