How to Choose Motor for Three-ring Roller Mill
From : clirik    Date : 2016-12-30 09:06
As we all know, the motor is the most important part of the
three-ring roller mill
. If we take the body as an example, the motor is just like a heart of a roller mill. So how to choose motor for three-ring roller mill? Clirik will give an answer to you.
Selection of the motor shell protection and installation must consider the actual working environment of the
three-ring roller mill
. As three axes are horizontal, and the larger the size of the motor and reducer, in order to convenient installation, prevent interference, but will work on both ends of the shaft of the motor is placed in a side, the middle of working on the other side of the motor shaft.
Three-ring roller mill
is very broad in world market, including all sectors of chemical, mining, construction, water conservancy, metallurgy, coal, glass, etc. In China, the most important field of application is the cement industry, paving and mining applications in these two sectors mill powder machine each accounted for about 30% of the entire industry.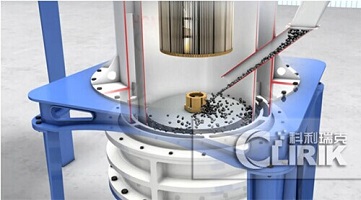 Motor select primary factor in
three-ring roller mill
, is to satisfy the requirements of machinery in production. First choose simple structure, reliable operation, and then is the motor price is cheap, convenient maintenance of the motor. Shanghai Clirik Machinery effectively introduction of advanced technology patent cooperation with domestic machinery research institute, is the vast number of investors preferred mining machinery manufacturers. And if you want to know more about our three-ring roller mill details, please contact us.
Last:Introduction of Our New Type Raymond Roller Mill