Raymond Roller Mill Machine Industry are Facing Severe Test
From : clirik    Date : 2014-08-28 11:02
After the discovery of new energy and tense environment problem in mining occurred, the industrial production ability of the
Raymond
roller mill
and the skill requirement is becoming higher and higher. It not only require high mill fineness, but also the production requirements. Hence that, the Clirik milling machine manufacturing enterprises is facing a serious challenge.
Raymond roll mill has a crucial application in a variety of industries, we all know that roll mill is an important equipment in industrial raw materials and energy production. Improving of the efficiency and output of the roll mill will become an important part of resources and energy saving.Shanghai Clirik as the earliest domestic enterprises began the mill research and development, thinking that the progress of the mill industry mainly depends on scientific and technological innovation.
Now the mill mining machinery industry has been relying on the advantage of cheap labor and the sacrifice of environment as the expense of extensive development phase. Following the international development trend of low carbon economy, market of the coal gangue pulverizing industry and the rapid development of national requirements in energy-saving, environmental protection, energy and resource utilization, high technical content of industrial coal pulverizing equipment will usher in a new development opportunity.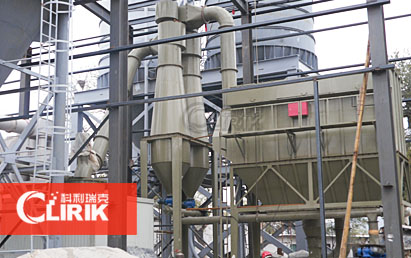 In Clirik, modern scientific management technique is adopted to close cooperation with many universities and scientific research institutions, seiko manufacturing, advancing with the times. After years of research and designed, it has developed a large number of advanced technology in crushing, grinding equipment and formed a perfect roll mill production system.
According to the procession of material and the hardness of material fineness, and the final output, each has its suitable industry application in mill type, Clirik main grinding equipment can be divided into: Raymond mill, three-ring medium speed grinder, ultrafine sihuan medium-speed mill, HGM series mill type, etc. And
Raymond roller mill
produced by Clirik will mostly meet various kind of ore pulverizing.
Last:How Dose the 3 Roll Mill Works
Next:Calcite Roll Mill by Clirik Saves You 1000 Dollars Per Year