How Dose the 3 Roll Mill Works
From : clirik    Date : 2019-01-17 13:35
How the Three Roll Mill Works
The material to be milled is placed between the feed and center rolls. Each adjacent roll rotates at progressively higher speeds. For example; the feed roll may rotate at 29 rpm, the center roll at 89 rpm and the apron roll at 254rpm. Material is transferred from the center roll to the apron roll by adhesion. The dispersion is achieved by the shear forces generated between the adjacent rolls. The milled material is removed from the apron roll by a knife that runs against the rolll.


It is more efficient than ball mill in some area, with features of closed circuit for high fine powder devices..


Three-rings roller mill produced by Clirik is mainly includes main unit, analyzer, fan, dischargeing cyclone separator, powder cyclone separator and air duct. Among them, the main unit consists of frame, blow shell, shovel, grinding roller and grinding ring..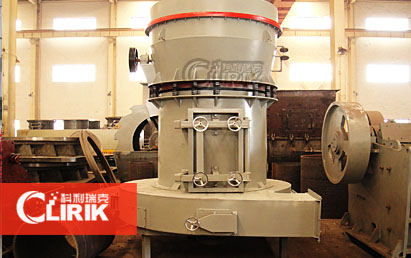 Three-rings roller mill ,also named Three-ring Raymond roller mill, is widely used in small and medium mining, chemicals, building materials, metallurgy, refractories, pharmaceuticals, cement and other industries.
Last:Will Three Roll Mill Reach the Capacity of 12ton/h
Next:Raymond Roller Mill Machine Industry are Facing Severe Test