How to Deal with the Sudden Stop of the Three-ring Roller Mi
From : clirik    Date : 2014-09-23 09:04
How to deal with the sudden stop of the
three-ring roller mill
? When the
three-ring roller mill
breaks down, what to do with it?
Although suddenly milling equipment downtime is not very common, but all of a sudden stop the machine works also makes a lot of trouble, especially to the equipment operation with not skilled technical manual easily cases operational errors in this emergency, causing losses to the factory. Therefore, it is an important matter how to deal with with the sudden stop once the equipment breaks down?
Milling equipment suddenly stop stems mainly from the following several aspects 1. Suddenly outage of power 2. Button damaged 3. Equipment got stuck.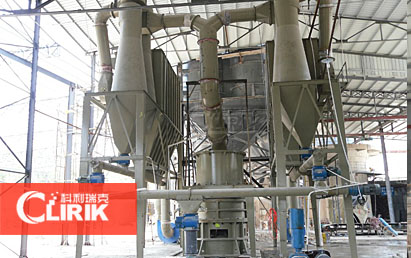 In either case caused by equipment downtime, first of all should be carried out in accordance with the operating sequence one by one on the equipment power shut down.Then arrange technicians to troubleshoot the cause of the problem in maintenance, if discovery is the result of a power outage is the residual material within the flour milling equipment net, after waiting for electrical repair according to the sequence of operation can be switched on.If it is motor fails, then should be checked carefully for the motor, such as burning should be replaced in a timely manner, to avoid affect production.Machine jammed is rare, the main reason may be caused by the material particle size is too large, or the feeding speed is too fast, so you need to emergency stop device, prevent equipment damage equipment card dead time is too long.
After understanding the related knowledge users as well as for some urgent emergency operation workers can timely process, we will update some information about milling equipment operation of the relevant knowledge to share with you, enabling users to have a more in-depth knowledge of the equipment.
Three-ring roller mill
is waiting for the recognization from its customers.
Last:Vertical Powder Grinding Mill and YGM4121 Raymond Mill
Next:Vertical Roller Mill Application and Its Processing Material