How to Crush the Marble Correctly
From : clirik    Date : 2015-01-21 09:28
Marble is a non-foliated metamorphic rock composed of recrystallized carbonate minerals, most commonly calciteor dolomite. Geologists use the term "marble" to refer to metamorphosed limestone; however, stonemasons use the term more broadly to encompass unmetamorphosed limestone. Marble is commonly used for sculpture and as abuilding material.
Construction marble is a stone which is composed of calcite, dolomite or serpentine which is capable of taking a polish. More generally in construction, specifically the dimension stone trade, the term "marble" is used for any crystalline calcitic rock (and some non-calcitic rocks) useful as building stone. For example, Tennessee marble is really a dense granular fossiliferous gray to pink to maroon Ordovician limestone that geologists call the Holston Formation.
Crushed marble production (for aggregate and industrial uses) in 2006 was 11.8 million tons valued at $116 million, of which 6.5 million tons was finely ground calcium carbonate and the rest was construction aggregate. For comparison, 2005 crushed marble production was 7.76 million tons valued at $58.7 million, of which 4.8 million tons was finely ground calcium carbonate and the rest was construction aggregate. U.S. dimension marble demand is about 1.3 million tons. The DSAN World Demand for (finished) Marble Index has shown a growth of 12% annually for the 2000–2006 period, compared to 10.5% annually for the 2000–2005 period. The largest dimension marble application is tile.
Marble production is dominated by 4 countries that account for almost half of world production of marble and decorative stone. Italy is the world leader in marble production, with 20% share in global marble production followed by China with 16% of world production. India is third ranking with 10% of world production, followed by Spain in fourth ranking position with 6% of world production. The other marble producing countries of the world represent the remaining other half of world marble production.

So, when the factories want to crush the marble ,how can they crush it correctly with little cost and high efficiency?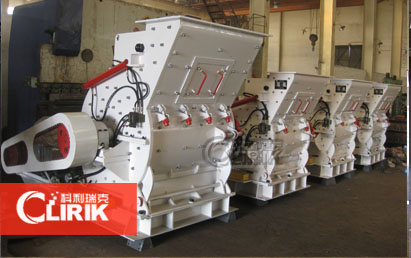 Marble Roll mill is designed by Clirik R&D department on the basis of multiple innovation and testing. It has been proved by thousands of customers that our machine has outstanding features, stable quality, easy operation and maintenance. It is the ideal equipment for fine powder milling.

Application of of Marble Roll Mill:


Marble Roll mill is the equipment specializing in producing fine and superfine powder of non-inflammable, non-explosive and brittle materials with Moh's hardness under six, such as calcite, chalk, limestone, dolomite, kaolin, bentonite, talc, mica, magnesite, illite, pyrophyllite and vermiculite, sepiolite, attapulgite, rectorite, diatomite, barite, gypsum, alunite, graphite,

fluorite

,

rock

phosphate

, Kalium ore, pumice, etc., totally more than 100 kinds of materials.



Features of of Roll Mill:
● High Efficiency
Under the same finished final size and the same motor power, the capacity of micro powder grinding mill is twice as much as jet mill, mixing grinder and ball mill, and energy consumption decreased 30%.
● Long lifecycle of spare parts
The ring and roller are forged by special material with high utilization. Under the same grinding material and finish special size, the lifecycle of spare parts is about one year, which is 2-3 times longer than impact mill or turbo mill. Furthermore, the lifetime can reach 2-5 years for grinding calcite carbonate.
● High safety and reliability
As no rolling bearings or screws in grinding cavity, there are no problems caused by bolts shedding or rapid wear of bearings and seal components.
● High fineness, flexible adjustment
The final fineness of the grinding materials can be adjusted between 325 meshes and 2500 mesh (47-5 micron), and the product fineness can reach D97≤5μm.
●Environment-friendly
The application of pulse bag filter and muffler greatly alleviates dust pollution and noise.
●Advanced intelligent speed control device
Convenient adjusting, more uniform particle size.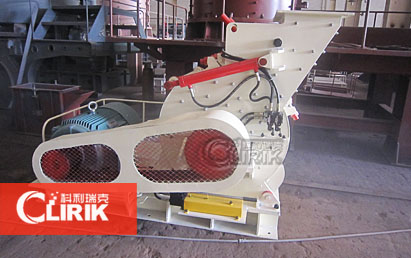 Technical data of Roll Mill:
Model

HGM80

HGM90

HGM100

HGM100A

HGM125

Ring Diameter(mm)

800

930

1035

1035

1300

Ring Number (PCS)

3

3-4

3

4

4

Roller Number(PCS)

21

24-32

27

34-36

40-44

Main Shaft Speed (r. p. min)

230-240

200-220

180-200

180-200

135-155

Input Size (mm)

≤20

Finished Size (um)

5-47(325-2500)

Capacity (t/h)

0.5-4.5

0.6-6.5

0.7-7

1-8.5

1.5-12

Outlet Size L*W*H (m)

13.9*4*6.2

14.7*4.8*7.2

18*4.6*8.6

18*4.6*8.6

14*9*10.25

Motor powder (KW)

145-165

185-204

263

263-290

380-430
Note: This specification is just referencing, any changes are subject to the products.
Last:Clirik Distributed A Bonus to the Staffs in Pears
Next:Raymond Roller Mill of Clirik stands out among powder mills