The best type of roll mill to produce the dolomite powder
From : clirik    Date : 2014-08-09 13:54
Dolomite can be used in refractory lining of steel making furnace , slagging agent, cement raw material, glass, ceramic industry, fertilizer, construction and decorative stone, paint, pesticides and medicine and so on. It can also be used in the fields of building materials, ceramics, glass and refractory materials, chemical industry, agriculture, environmental protection, and energy saving, etc.

In a certain temperature calcined dolomite , through professional grinding equipment, digestion, removing impurity, kiln gas purification and compression, carbide, filtration, pyrolysis, separation, drying, calcination, grading packing made industrial magnesia, high purity magnesium oxide, and active magnesium oxide and magnesium oxide series products. It can be seen from the application of dolomite, it needs to be broken and pulverized by the grinding mechanism into powder, and becomes applied into all walks of life.

At present, there are few of the milling machine and many manufacturers provide milling machine or in processing high fineness materials, either in the production capacity is less than the customer's needs. So enterprises often choose which kind of dolomite powder grinding mill?
Shanghai Clirik Machinery Co. Ltd. has been committed to differential grinding equipment, including three ring medium-speed ultra fine milling machine. Clirik has great reputation in domestic market . And enterprises who is specialized in professional processing of dolomite powder can choose the grinding mill from Clirik.
The capacity of
dolomite powder grinding mill
is twice of a jet mill, stirring mill, ball mill production in the same final fineness. Dolomite mill powder machine product fineness can reach D97 5 microns or less,. It uses impulse precipitator dust capture and the muffler was adopted to decrease the noise, which endows it the characteristics of environmental protection and cleanliness.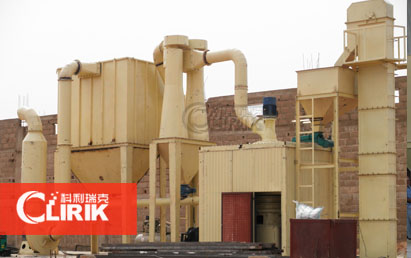 Last:Clirik grinding mill solved the dusty phenomenon