What Roll Mill is Suitable to Make Dolomite Powder
From : clirik    Date : 2014-09-04 10:34
What
Roll Mill
is Suitable to Make
Dolomite
Powder? As to this question, for your satisfaction,we will recommend you a kind of high quality and low price machine which is completely suitable to process dolomite powder.
Dollomite Roll Mill
produced by Clirik is a kind of Roll mill designed by Clirik R&D department on the basis of multiple innovation and testing. It has been proved according to the needs fo thousands of customers, which makes our machine with outstanding features, stable quality, easy operation and maintenance. It is the ideal equipment for fine powder milling.
Meanwhile this machie is the equipment specialized in producing fine and superfine powder of non-inflammable, non-explosive and brittle materials with Moh's hardness under six, such as calcite, chalk, limestone, dolomite, kaolin, bentonite, talc, mica, magnesite, illite, pyrophyllite and vermiculite, sepiolite, attapulgite, rectorite, diatomite, barite, gypsum, alunite, graphite, fluorite, rock phosphate, Kalium ore, pumice, etc., totally over 98 kinds of materials.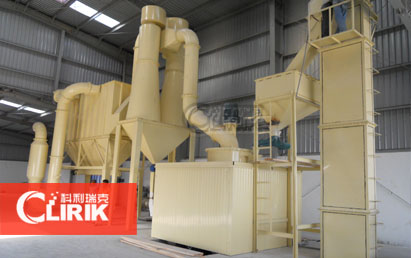 On the basis of long-term experience in research and development of powder, according to several grinder using requirements of users at home and abroad and the suggestion, in the original roll mill by studying on the basis of the latest design pulverizing equipment, stable operation;Sophisticated technology, rigorous process, to ensure the durability of the whole equipment;Milling workshop basic can achieve unattended operation, and maintenance aspects.All this makes colli rui clement mill stand out in many milling machinery and equipment, realize the grinding efficiency, low energy consumption of the new era.
Dolomite Roll Mill
will process the grinding mill smoothly and mostly satisfy your need.
Last:Three-Rings Roller Mill is Perpetual Motion Machine