Talcum powder grinding mill
From : clirik    Date : 2019-02-17 10:41
Talc is one of China's dominant minerals and is known for its abundant resources and high quality. China's talc deposits are widely distributed in 15 provinces and autonomous regions, but they are relatively concentrated in the five provinces of Liaoning, Shandong, Guangxi, Jiangxi, and Qinghai. The sum of reserves accounts for 95% of the total resources of the country. Although talc is a widely distributed mineral resource in the world, There are deposits on all continents, but compared with other mineral fillers, the reserves are relatively small. At present, talc powder processing mainly uses dry processing, and the equipment used is mainly Raymond machine, mechanical impact pulverizer and airflow mill. The talc Raymond mill we produce meets the requirements of different fineness and output, and is the top-notch talc milling equipment on the market.
At present, talc beneficiation is manually sorted, and the ore recovery rate index is difficult to measure. The ore dressing yield is used to measure the efficiency of talc ore utilization. According to the mineral resource endowment and ore characteristics, the ore dressing yield index requirement is set: the talc content in the ore is up to the industrial taste, and the ore dressing yield is not less than 90%; the talc content in the ore is selected to reach the boundary taste and is lower than the industrial taste. The ore yield is not less than 75%; the talc content in the ore selected is lower than the boundary taste, and the ore dressing yield is not less than 40%.
Talc mines are often associated with chlorite, serpentine, magnesite, tremolite, dolomite and other minerals, encouraging recycling, and no indicators are required. For the utilization of waste rock in mines, qualified mines are encouraged to be used in mine filling and building materials.
Clirik has a proven skill and experience in the field of talc milling, and the talc Raymond mill greatly expands the application of pendulum mills, both in capacity and in unit energy consumption. Greatly improve the user's equipment performance, its technical level is in the domestic leading position, can meet the national industrial policy and expanding industrial scale production needs, with a small footprint, high output, energy saving and environmental protection, easy maintenance, high reliability Advantages, according to the customer's fineness requirements of materials, through the optional damping system, absorb and release internal stress, so that the equipment is more stable and more durable. Through the practical application of the market, it has obtained excellent social and economic benefits and has been well received.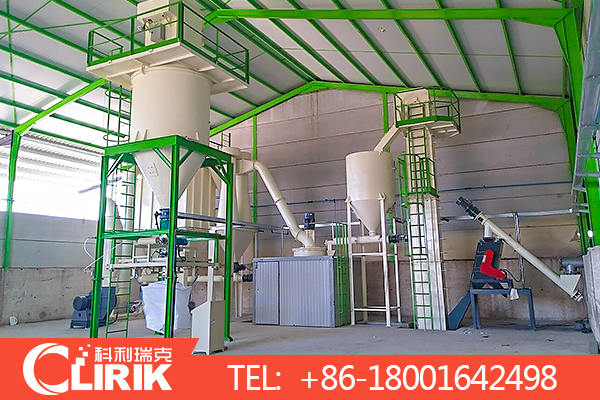 Last:The development of calcium carbonate is inseparable from the help of grinding mi