The Use of Zeolite Milling Machine
From : clirik    Date : 2016-11-04 13:38
Zeolite powder is made from natural zeolite rock, after processed by
zeolite milling machine
, it can be used in feed additives, water quality improver and support role, the role of modern animal husbandry, agriculture and construction industries. This article is mainly to tell you what is the role of zeolite powder in building materials, and what kind of grinding mill we need when we processing zeolite powder?
Zeolite powder is a new mineral resource in the natural building material. There are 21 provinces and autonomous regions have natural zeolite ore point 120 in China, and these mine points are open-air deposits and easy to exploit. If we replaced cement with zeolite powder in concrete. Not only can reduce the cost of concrete, but also increase the strength of concrete.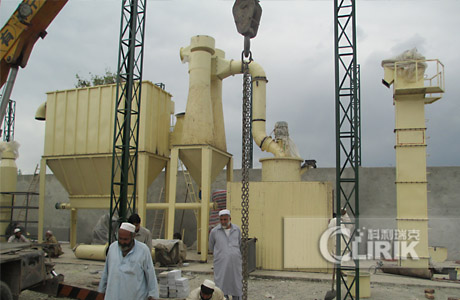 The process specifications of zeolite is usually between 100 mesh-200 mesh, compare with other materials the zeolite is easier to process. So there are many types of
zeolite milling machine
in the market, and more common is Raymond mill, high pressure suspension powder mill, trapezium mill and other types of milling machine, But the specific decision still rests in the hands of customers.
Shanghai Clirik Machinery CO.Ltd
is a professional
zeolite milling machine
manufacturer, we welcome customers and friends come to consult if you want to know the price of the grinding mill. Please contact us or leave messages on our website.
Last:4-5 t/h limestone Raymond roller mill Factory