The Wearing Blades of Raymond Roller Mill Classifier will Lower Production Effic
From : clirik    Date : 2017-12-18 10:36
As the common equipment in industrial grinding mill field,
Raymond roller mill
has become the indispensable parts in nowadays mining market. If we want to become the leader in mining equipment, Raymond roller mill will mostly satisfy the demand of clients'.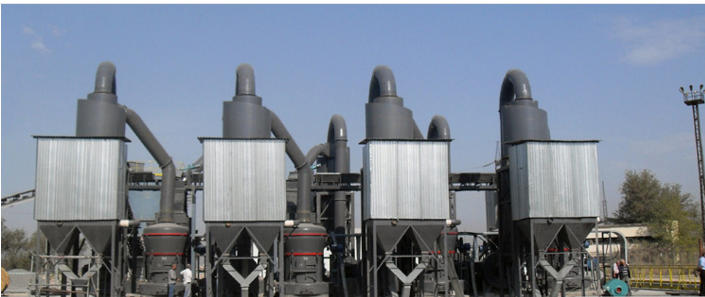 While classifier is very important part of
Raymond roller mill
, which is used to separate materials. The ground raw materials will be screened by classifier. As for classifier, the blades will be the most important part. Here below I will introduce you why the wearing blades will lower production efficiency.
When the
Raymond roller mill
is running, the classifier is rotated driven by motor and blades. Then it screen the ground raw materials. The bigger the wind power, the rotating speed will be larger, naturally the finished powder fineness will be finer. Inside the classifier there installs lots of blades. If the blades of classifier become wearing then the powder return will lower and the fineness become more coarse, which will directly influence the powder selection capacity. If it wears seriously, it will shorten the working life of classifier.
From above analysis, we should timely check the blades condition and timely do some maintenance work. If it wears badly we should timely change it.
Last:What Will Influence the Price of Raymond Roller Mill?
Next:New Type Raymond Roller Mill Possesses New Advantages Compared to Traditional On