The Main Parts of Three Roll Mill
From : clirik    Date : 2013-11-27 14:43
Main unit, classifier, powder collector, dust cleaner, blower, muffler, sound-proof room, crusher, bucket elevator, storage hopper, and vibrating feeder.are the main parts of HGM serials
three roll mill
including.
The main unit is the main part of
three roll mill
, it's the part for stone grinding and powder classifying,it's the heart of the whole plant.The work process in the main unit as blow,
When the
three roll mill
is at work, the main bearing and each dial are driven by electromotor of main equipment through reducer, and all the grinding rollers are rolling in the ring channels driving by dial through plunger. The materials are driven to the edge of the turn plate by the centrifugal force and fall down into the grinding chambers where the materials are repeatedly pressed, crushed and grinded by the rollers. Then the materials fall into multiple layers and to be crushed and ground continuously to micro powder.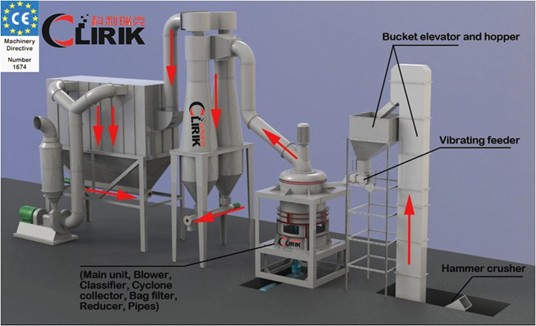 Last:Professional Manufactuer of Three Roll Mill