Merry Christmas—Wishes from Manufacturer of Three Roll Mill
From : clirik    Date : 2019-01-17 13:44
The
three roll mill
manufacturer --- Clirik Machinery Company give the best wishes to you, Merry Christmas.
Western Christian is a traditional festival of the church calendar, it is celebrated by christians celebrate the birth of Jesus Christ.At Christmas, most of the church of Christ (commonly referred to as the Catholic church will first on Christmas Eve, on December 24, is on December 25, held at midnight mass, and some protestant Christian (used as Christianity) factions will also worship at midnight, the two major Christian branches all has the good tidings activities on Christmas Eve, and then celebrate Christmas on December 25.
The Christmas coming, month ago, people already start to prepare the celebration of Chiristmas.Almost all the shops, supermarkets decorated by the Christmas threes and, lights and gifts. The Christmas popular in China nowadays, eapsecially for youngers, it's the chance to improve the relationship and friendship.
Shopping malls, restaurants are putting the melody beautiful Christmas songs, all around is full of Christmas element decorate, romantic and warm.Hope all the people receive the gift for good luck.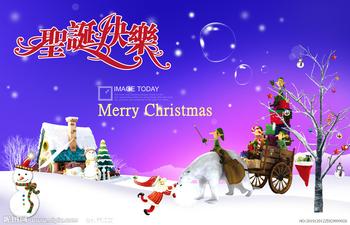 Last:Customer Inspect for Three Roll Mill