Kaolin Roll Mill's Main Merit,High Fineness
From : clirik    Date : 2014-09-01 17:15
Kaolin Roll Mill
recently is researched by the news author, who has been working in the grinding mill manufacturering field for two years. In the opinion of the author, the main merit of the kaolin roll mill is its high fineness and flexible adjustment.
Technically, the final fineness of the grinding materials can be adjusted between 325 meshes and 2500 mesh (47-5 micron), and the product fineness can reach D97≤5μm. In general, the usual grinding mill manufacturers can only reach 350 mesh to 2000 mesh, with the Kaolin Roll Mlill produced by Clirik, the users can easily adjust the fineness from 325 to 2500 mesh, it is an unique character endowed to the Kaolin roll mill by professional Clirik engineers who have worked in grinding mill designing for over twenty years. The Clirik engineers engaged in the kaolin roll mill research for three years without any rest, combining the most advance technology at home and abroad, sparing no effort to reinvent the old product, coming out with the most advanced Kaolin Roll Mill prototype, launching a revolution in grinding mill manufacturing.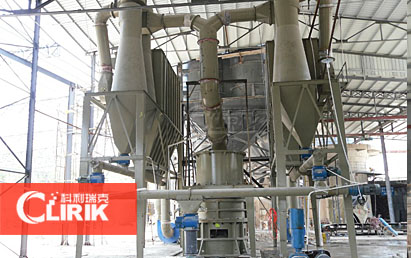 Kaolin Roll mill
is the equipment specializing in producing fine and superfine powder of non-inflammable, non-explosive and brittle materials with Moh's hardness under six, such as calcite, chalk, limestone, dolomite, kaolin, bentonite, talc, mica, magnesite, illite, pyrophyllite and vermiculite, sepiolite, attapulgite, rectorite, diatomite, barite, gypsum, alunite, graphite, fluorite, rock phosphate, Kalium ore, pumice, etc., totally more than 100 kinds of materials.
Besides that ,this kaolin roll mill has other advantages which is still shining in the field of grinding mill manufacturing, like High Efficiency Long lifecycle of spare parts, High safety and reliability, Environment-friendly Advanced intelligent speed control device.
At last, comprehensive after-sales services completely eliminates your worry when using Kaolin Roll Mill. And the clients will never regret for buy the kaolin roll mill. In summary, owning a
Kaolin Roll mill
equals owning a banknote printing machine.
Last:Calcite Roll Mill by Clirik Saves You 1000 Dollars Per Year