Gypsum Grinding Roller Mill with High Capacity Reach to 50 Tons Per Day
From : clirik    Date : 2017-10-21 09:58
I presume you all are not strange to gypsum, an ubiquitous ores with high economic value. Many customers have investment plan for gypsum powder. Today I will introduce you gypsum grinding
roller mill
, hoping to give you a hand to some degree.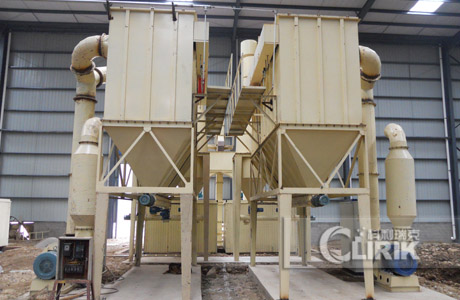 The gypsum hardness is small, which means it can use common
grinding roller mill
to process. We introduce you Raymond roller mil, which is very suitable to process gypsum for its fineness between 80 to 325 mesh and customers can freely adjust its fineness according to their own requirements.Under the same finished final size and the same motor power, the capacity of grinding roller mill is twice as much as jet mill, mixing grinder and ball mill, and energy consumption decreased 30%.
If our customers want the
Raymond roller mill
work over 8 hours, then 6 tons per hour can reach the requirements of 50 tons per day. If you want machine of 6 tons per hour, you could choose middle-sized equipment, for example, 5R 4121 Raymond roller mill, 5 to 10 tons per hours, can totally satisfy the needs of 50 tons per day.
Our company professionally produces various kinds of
Raymond roller mill
s, we can customize 50 ton, 60 ton, 80 ton, 100 ton, 300 ton per day production line. If you need we can send technists at any time to your production site to tailor scientific and reasonable production line. Wanna get more information about our grinding roller mill? Welcome to visit our website.
Last:Raymond Roller Mill Needs Pay More Attention to Development of Automation
Next:How About the Price of Raymond Roller Mill Produced in China?