The development trend of Raymond roller mill
From : clirik    Date : 2019-01-14 13:54
Raymond Roller Mill is a full-scale Raymond mill, which is mainly used for processing fine powder processing of non-flammable and explosive minerals, chemicals, construction and other industries with Mohs hardness lower than grade and humidity below 6%. For example, more than 280 kinds of materials such as limestone, calcite, gypsum, activated carbon, dolomite, marble and barite.
Raymond roller mill adopts three-dimensional structure, with small footprint, uniform particle size and 99% pass-through rate, which is not available in many other mills. The important parts of Raymond mill are made of high-quality steel, and the wear parts are made of high-performance wear-resistant materials. The whole machine has high wear resistance and reliable operation.
The advantages and performance quality of Raymond roller mill are great. With the continuous development of the powder industry, as the main grinding equipment, the reliability, accuracy, stability, energy saving and automation of the machine are the inevitable trend of its development. Nowadays, energy conservation and environmental protection have become the development trend of various industries, and the research and development of Raymond Mill is very focused on energy-saving and efficient, and has achieved the demand direction of the market.
Raymond Mill has a complete automatic control system, which adopts AC frequency conversion speed regulation, centralized lubrication of oil and grease, shock absorption and other measures, and has equipment for condition monitoring and automatic control of microcomputer. Automatic control can effectively improve the efficiency and work accuracy and safety of Raymond Mill.
In order to use the various demands of the market, many Raymond mill manufacturers and R&D personnel are striving to improve the Raymond mill and tend to use energy-saving and environmentally-friendly ones. This is the way for Raymond mill to adapt to the needs of the Chinese market.
We are a professional manufacturer of milling, crushing, powder modification and conveying equipment in Shanghai. We directly produce and sell equipment. If you need it, you can check our website to learn about our equipment, or directly with us. Customer service, we will provide you with detailed equipment introduction, and welcome you to visit our factory. Contact number:
008618001642498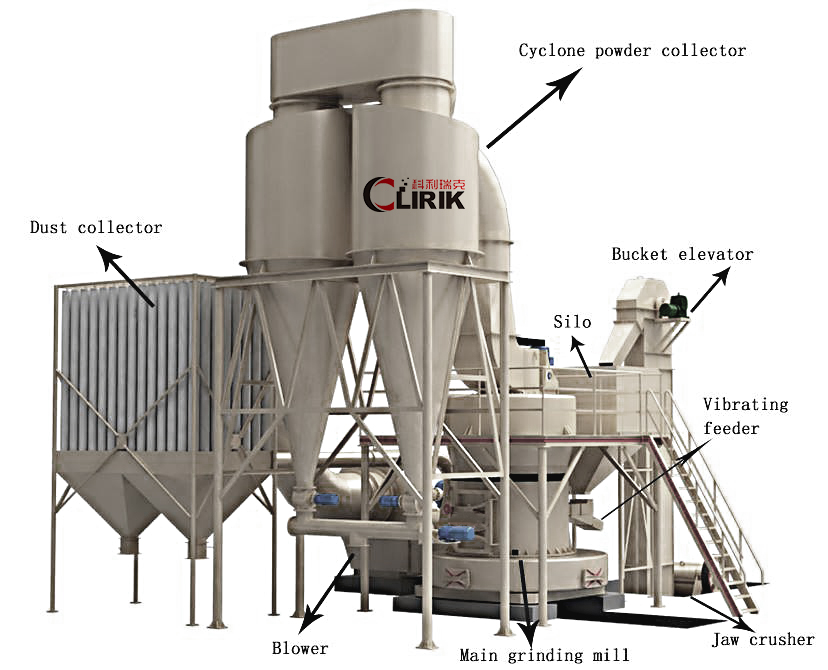 Last:Clirik: What are the differences between Raymond roller mill and medium speed mi
Next:Roller mill principle and the factors affecting the production of Raymond mill